What do you think of when you think of Miami? If it's Don Johnson in pushed-up sleeves, thin girls jogging in bikinis in South Beach and a couple of scenes from Scarface, then I was right there with you. Right up to the time I boarded a flight to Miami International and had my preconceptions kicked all the way down Ocean Drive.
Yes, there's jogging on the beach boardwalk, there's also the stunning architecture of the South Beach Art Deco district, the most concentrated area of Art Deco buildings in the world. Yes, there are dogs in handbags, in pushchairs and wearing sunglasses – I mean it! – there's also the New World Centre, a stunning indoor space designed by Frank Gehry that also has an outdoor theatre and is home to Miami's New World Symphony.
Yes, there's the clubbing fraternity on Ocean Drive, there's also the Wynwood Art District, which is home to over 100 artist studios and exciting street art in midtown Miami. Hire a talking Go-car (two-seater souped up go-cart that can be driven on all roads) for a self-guided tour of the city that offers a lot more besides beach life and clubbing. And hold on to your hat because it can be hairy driving down four-lane highways on the 'wrong' side of the road as trucks roar along beside you!
The Art Deco district is a great place to start exploring. Part of the South Beach area, it's a great mix of sociability, celebrity and architecture. Many of the buzzing cafés, restaurants and bars stay open all night; celebrity owners include Danny DeVito and Gloria Estefan, and P Diddy attended the re-opening party of the iconic Essex hotel accompanied by an entourage of penguins. The stunning Art Deco designs in this area house many of Miami's most elegant hotels with original 1920s and '30s interiors – and if you're not staying in one you should definitely pop in for a look.
Art Deco tour
The most photographed building in Miami is famous not only for its architecture. It's Gianni Versace's mansion, where the designer was gunned down on the steps outside as he returned from his daily breakfast at the nearby News Café. Now a private club and hotel, visits are by invitation only but no need to hanker for one unless you are the type of person who drops over $200 on a round of four drinks (which is what you can expect to spend once inside, we got the lowdown from our guide Paula on the Art Deco tour – visit www.artdecowalks.com for more information).
Eat: Chill day or night at the News Café, it's open 24 hours. The buzzy pavement tables are the place to see and be seen, inside is no less busy and the newsagents that gives the cafe its name does a roaring trade in international papers and magazines. Treat yourself to dessert from an impressive list that includes local favourites Key Lime pie and salted caramel cake (though we can't vouch for the nachos with ice cream …)
Visit: The Wolfsonian gallery, with several floors of artefacts dating from 1885 to 1945, puts Art Deco in context. This impressive private collection – and the building it's housed in – was a gift to the city from Mitchell Wolfson Jr.
Culture sampling
For something completely different, head to Little Havana on the Miami mainland, across the bridge from Miami beach and island homes of the rich and famous – Will Smith, P Diddy, J-Lo and Tony Bennett all live here. As well as the stars, Miami is home to one of the largest Cuban communities in the world – the closest thing you'll experience to Havana without actually going to Cuba; you might not hear a word of English during your visit. Take a local tour with Dragonfly Expeditions for the insider lowdown.
Eat: Versailles is the place to eat if you're a local and also a huge draw for tourists – the snazzy '70s decor is certainly eye-catching – fill up on hearty tamales, rice and beans, plantain and yucca. As well as Cuban, Latin American influences are huge here. Away from Miami beach, in the fashionable Ocean Grove area with its stylish boutiques, hotels and restaurants, the places to eat are Jaguar, mixing foods and flavours from Mexico to South America, and Sushisamba, an international brand blending Japanese, Brazilian and Peruvian cuisine – opening its first UK branch this spring in London.
Visit: Pedro Bello was imprisoned for 20 years for refusing to co-operate with Castro's regime but was released to come to the US where he set up the Cuba Tobacco Cigar Company with his son Peter; you'll find him now sitting inside the door, sampling the produce for quality control in one of the most famous cigar shops in the world.
Art walks
And if you time your visit mid month, don't miss the buzz of the Wynwood Second Saturday on a lively weekend night when the galleries throw their doors open to the public. But this is no sedate standing around nodding seriously at artworks, makeshift bars serve drinks, DJs strut their stuff on outdoor decks and it's party time.
Eat at the area's hotspot, the Wynwood Kitchen, known as much for its tapas-style sharing cuisine as for its arresting interiors, the walls blaze with original artwork from Miami's coolest street artists.
Visit: The Wynwood Walls on the second Saturday of the month and browse art to your heart's content.
Where to stay
The Palms, South Beach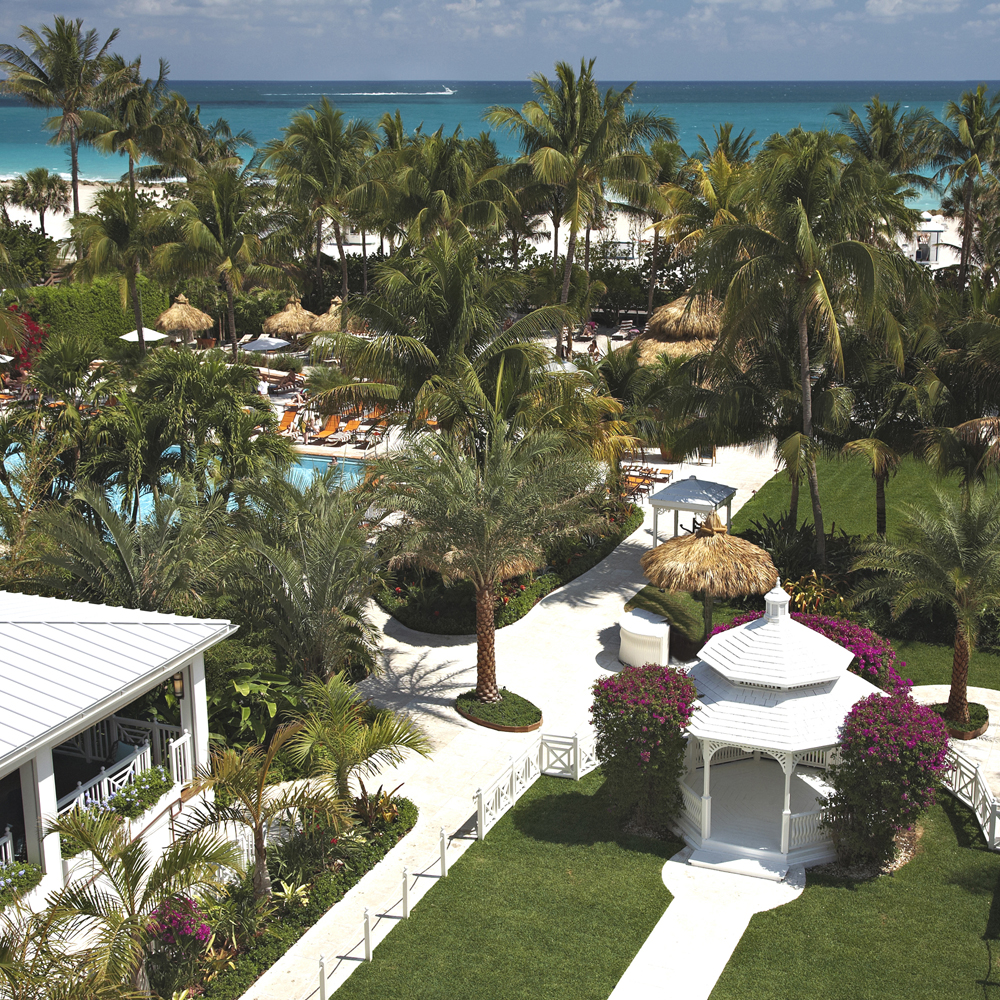 For direct access to Miami's beach culture, stay at The Palms. Beautiful marbled interiors lead to gorgeous tropical gardens with a pool and through a gate to the boardwalk and the sea. There are 251 bedrooms on 12 floors, many with sea views from the huge floor-to-ceiling windows, and after its recent renovation the hotel is stylish, contemporary and luxuriously comfortable. Plus its Essensia restaurant – with indoor and al-fresco tables – is fast gaining popularity with local gourmands.
Booking: The Palms Hotel & Spa, 3025 Collins Avenue, Miami Beach; phone 305 534 0505 or visit www.thepalmshotel.com
Sonesta Bayfront Hotel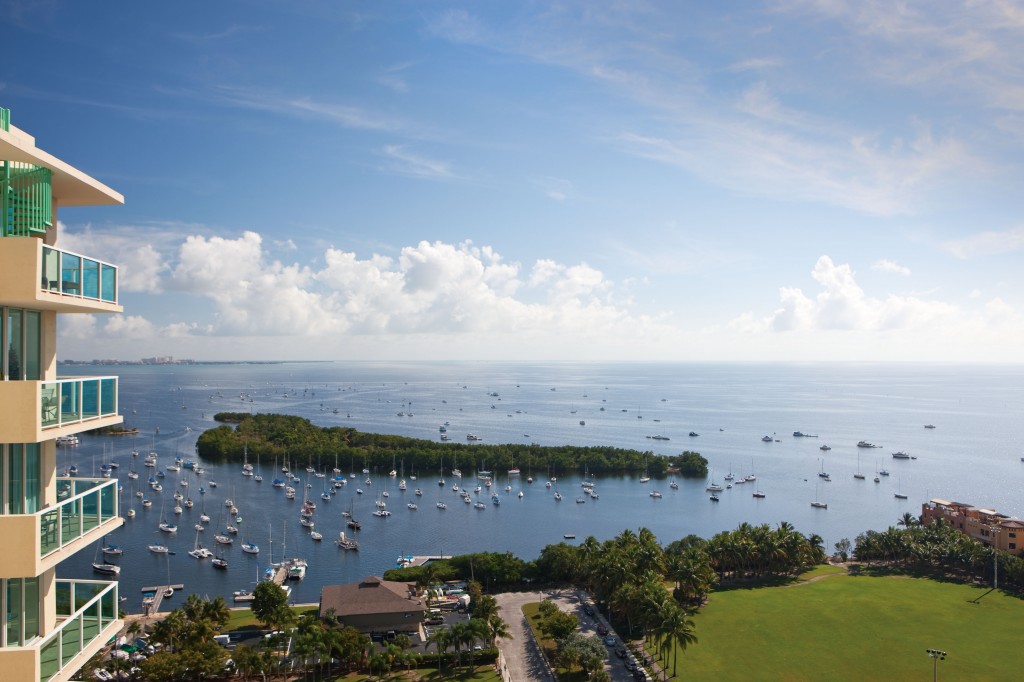 Looming high over the buildings of the fashionable Ocean Grove area, front-facing bedrooms at the Sonesta offer stunning views over the harbour and several million dollars worth of yachts. The pool, sundeck and dining room are eight floors up with unspoiled views of Biscayne Bay; the award-winning Panorama restaurant is attracting a big local following for its Peruvian inspired dishes. Many rooms offer studio-style accommodation with full kitchen facilities – a great choice for a family break.
Booking: Sonesta Bayfront Hotel, 2889 McFarlane Road, Coconut Grove; phone 305 529 2828 or visit www.sonesta.com/CoconutGrove
More information
For the complete low-down on Miami visit www.miamiandbeaches.com