Even if you have only a short time to spend in Dublin, you'll find it easy to pack in a lot in this compact and exciting capital city where the Guinness and the craic flow freely. So, whether you're a first-timer, culture vulture, foodie, shopper or determined tourist on search for as many leprechauns as you can fit into your wheelie bag, my suggestions for the best things to do in Dublin has something to suit you.

Dublin for first-timers
If it's your first trip to Dublin – or even if you've visited before but are keen to get an insider's view – sign up online for City of a Thousand Welcomes before you leave home. You'll be paired up with a Dubliner who will take you off for a chat and drink at one of three brilliant local venues – the über-chic five-star Merrion Hotel, the 'old Dublin' institution Bewley's Café or the vibrant Porterhouse bar and micro-brewery. The service is free, the Dubliners have volunteered their time and the cost of the drinks is covered by the nice people at the Little Dublin Museum who run the service.
Allow some time to have a look around the museum (admission free) when you call in to hook up with your Dubliner – the city's newest museum is devoted to recent social, political and cultural history covering everything from U2 and James Joyce to the Easter 1916 Rising and Queen Victoria's visit. Have a chat with Godfrey, the chatty tour guide who's full of 'behind the scenes stories' – see if you can tempt him out for a drink with your volunteer.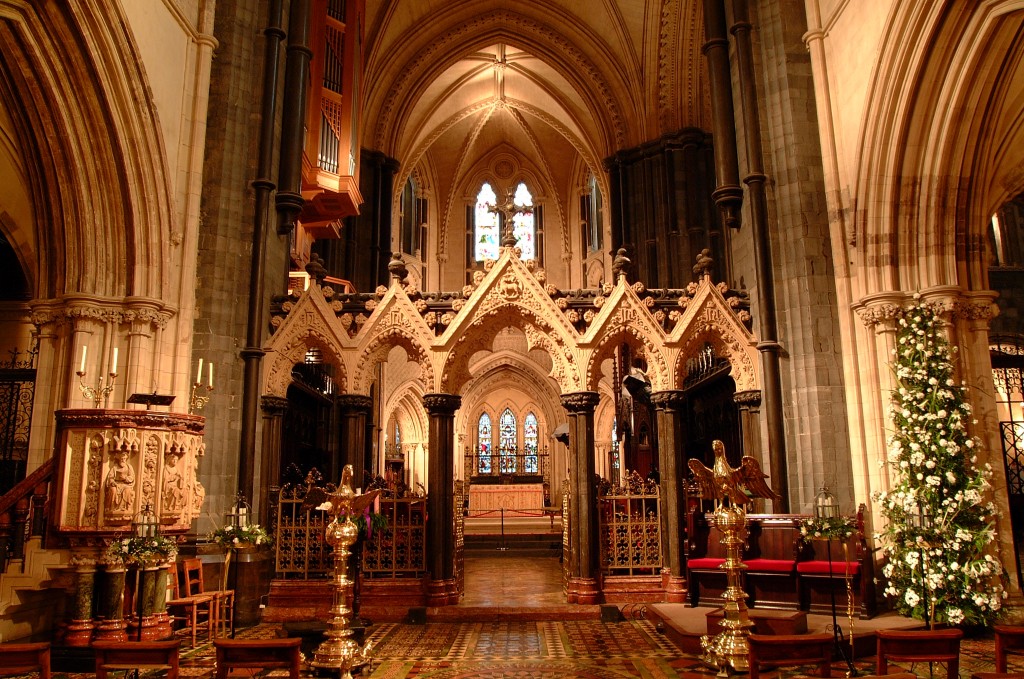 Brush up on your ancient Irish history with a trip to the National Museum of Ireland (admission free), or pop into the crypt at Christ Church cathedral– above; dating from the 11th century, it's the oldest building in Dublin and one of the largest medieval crypts in Ireland and the UK. Here you'll find an exhibition of the cathedral's treasures (they survived because they were in no one's way, according to the guide), a really interesting video presentation of the church's history, and the mummified remains of a cat and rat who got stuck in the organ pipes in the 1860s. They also turned up over 60 years later in James Joyce's 'Finnegans Wake'. The crypt's coffee shop is a great place to stop off for a cuppa – it's one of the most atmospheric coffee shops in Europe.
Dublin for culture vultures
For a small city, Dublin packs a big cultural punch. Former home to Nobel prizewinning writers WB Yeats, George Bernard Shaw and Samuel Beckett (who now has a bridge named after him), as well as Oscar Wilde, James Joyce, Brendan Behan, Jonathan Swift and Bram Stoker; contemporary authors in residence include Roddy Doyle, Sebastian Barry, John Banville and Marian Keyes. So, as you can imagine, the Dublin Writers' Museum in Parnell Square has a lot to talk about!
The James Joyce Centre is at 35 North Great George's St, close to the city centre, and you'll find Shaw's birthplace at 33 Synge St, Dublin 8, a 10-minute walk from central St Stephen's Green.
There's a small but perfectly formed exhibition of exotic artefacts including illuminated manuscripts, rare books and paintings at the Chester Beatty Library in Dublin Castle (admission free); its Silk Road restaurant and coffee shop is one of the best in the city. The Irish Museum of Modern Art in the former Royal Hospital, Kilmainham, on the outskirts of the city has a permanent collection with an emphasis on works from the 1940s onwards, as well as visiting exhibitions.
Take in a theatre production at The Abbey, which Yeats helped set up as a home for nationalist Irish writing in the early 20th century – the scene of riots during first productions of The Playboy of the Western World where the nationalist Irish community took great exception to talk about women's undergarments (a slip!) as being very 'un-nationalist'. You'll find theatre with a more international slant at The Gate.
Speaking of the Yeats family, you'll find several works by Jack B Yeats, including his iconic Dublin masterpiece The Liffey Swim, below, as well as many of his sketchbooks, at the National Gallery of Ireland, which recently went through a major refurbishment. It's the perfect way to kick off a browse around the gallery's main collection and familiarise yourself with other Irish artists such as John Lavery, Paul Henry, Louis Le Brocquy and Walter Osbourne.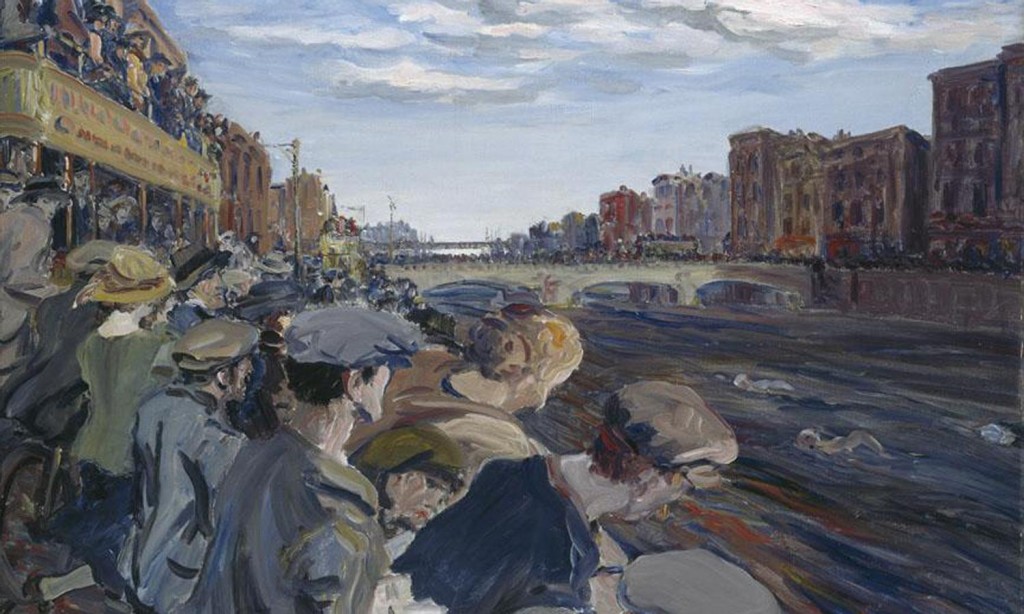 Dublin for foodies
If you're in need of refreshment after your turn around the National Gallery, pop across the road for The Merrion hotel's afternoon Art Tea; drink tea, eat cakes inspired by the hotel's very impressive Irish art collection, and stroll around the beautiful Georgian rooms afterwards to admire the paintings.
If words, not pictures, are your thing head down the road to The Westin hotel, opposite Trinity College, for its Most Peculiar Afternoon Tea. Inspired by James Joyce, it features 'Joycean nibbles' from his works, like pork cheek, roast beef and smoked salmon savouries, banana bread with honey butter, and clever sweet treats that include popping marshmallows, panna cotta with popcorn and a super good chocolate and caramel sea salted brownie. It all kicks off with a 'Victorian Mojito' – served in a teapot!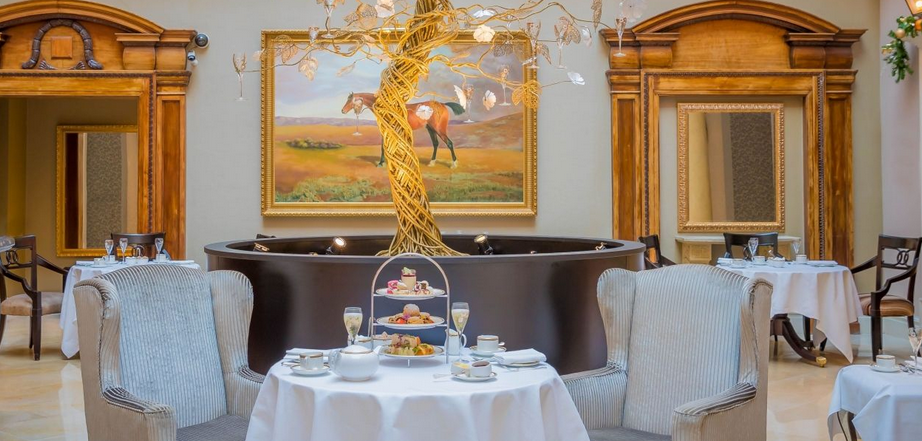 For blow-the-budget fine dining try the multi-starred Patrick Guilbaud restaurant at The Merrion; for chips after a few pints of Guinness on your way home from the pub head for Leo Burdock's in the shadow of Dublin Castle (if you don't fancy the walk up the hill, Rick's Burgers on Dame St near Trinity does a mean bag of chips too). For sweet treats and possibly the best hot chocolate you will ever taste, stop off at one of Butler's Chocolate Cafés around the city.
The buzzing Temple Bar area has plenty of bars and restaurants for lunch and evening dinner; other well-priced options for eating out at night are Crunch Café, Aungier St, The Larder, Parliament St and – for an affordable treat – The Winding Stair on Lower Ormond Quay overlooking the Ha'penny Bridge.
Dublin for tourists
For a real – and literal – taste of the Irish social scene in action, don't bother with a fancy wine bar or gourmet pub, head for 'old Dublin' haunts like Neary's in Chatham St (just off main shopping drag Grafton St and known to tourists as 'The Chatham' – well, that is the name over the door!), and the Stag's Head. Both are lively spots to strike up a conversation and, yes, the locals are very friendly.
But the city is not all about drinking. And while missing out on the pub experience would be missing a key part of what the city has to offer, there are plenty of things to do in Dublin for every interest.
You just have to do it if you're a tourist – visit 'the home of Guinness', the Guinness Storehouse at St James' Gate, with its historical tour, 360º views of the city and – of course – one of the tastiest glasses of Guinness you will ever sample, right where it's made.
The National Leprechaun Museum on Jervis St reveals the 'truth' about the Irish version of 'little green men', with the story starting back at the first ever leprechaun sighting in the eighth century.
You'll be able to access both on the Dublin Bus Tour, a hop-on, hop-off service that takes you round all of the city's main attractions – the best way to familiarise yourself quickly with Dublin's history and landmarks, and perfect if you are on a short trip.
Dublin for shoppers
Pedestrianised Grafton St is the heart of shopping in the city, with high-street brands and chic department store Brown Thomas (Dublin's answer to Harvey Nichols). Nearby, the George's St Arcade is great for quirky one-off pieces and vintage finds; while Avoca on Suffolk St is a bit of a treasure trove of great Irish designers, high-end fashion and stylish home buys. Jervis Centre, across the Liffey – around a 15-minute walk from Grafton St – is one of the best city-centre shopping centres, you'll be able to see Dublin traders on the lively Moore Street market in action nearby.
Dublin hotels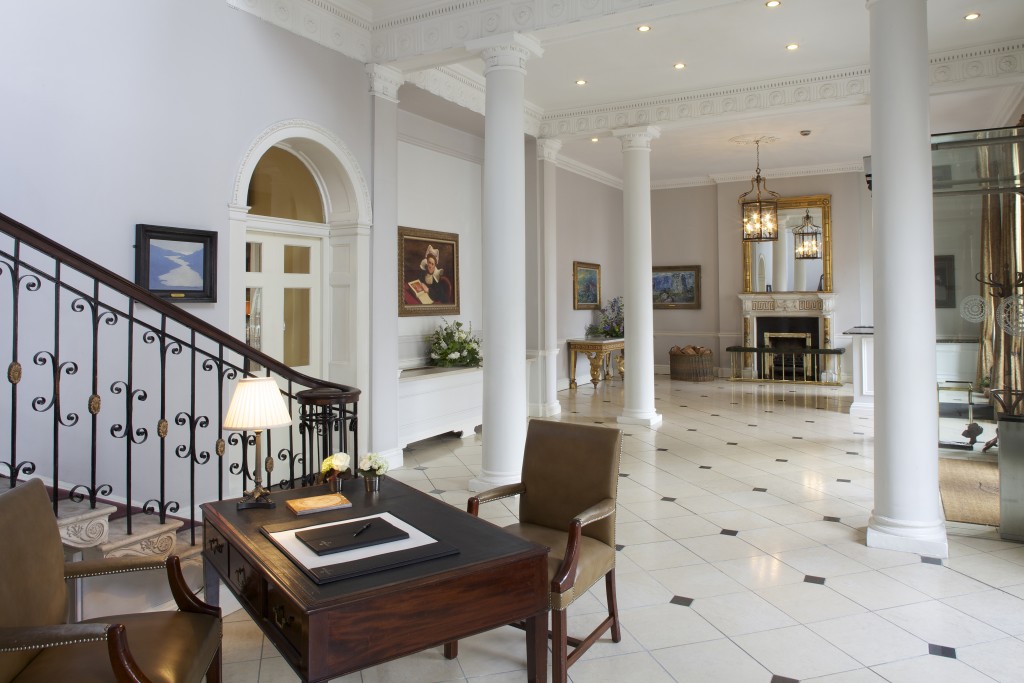 You may fall in love with The Merrion hotel after your afternoon tea, most people do. So treat yourself to a room upstairs in the art-hung corridors, with views over Merrion Square and Government buildings, a bit like staying in Whitehall in London, just with more trees and a quirky statue of Oscar Wilde in the square outside. There's a bronze James Joyce in the hotel garden off the terrace – you can see him in the main photo above, you'll pass it on your way down the glass corridor to the stylish spa. As well as the grand, but cosy, drawing rooms with ornate fireplaces and real fires, there's a discreet bar with the feel of a gentleman's club, perfect for an early G&T or a post-dinner brandy. The actor Gabriel Byrne was in one of the leather armchairs the evening we visited. (All of us being Irish nobody got too excited about being in close proximity to Irish-Hollywood celebrity.)
Housed in four Grade 1 listed Georgian townhouses, the hotel is all tall windows and high ceilings. That makes for very spacious bedrooms; ours had couches in front of the huge fireplace and could easily have fitted in that writing desk, which occupies its own room next door to the bathroom (gleaming white marble tiles and mirrors). If you're feeling like Ireland, with its writers, poetry and Guinness-fuelled evenings, might just inspire that novel you've been meaning to write, this is the place you might even start it…
For more information and to book visit www.merrionhotel.com, call 00 353 1 603 0600 or email info@merrionhotel.com