I shivered when I got the email. Would I like to take part in a Best Life retreat – 'a chance to take a step back and think about the year ahead in a luxurious but relaxed environment'?
 
Visions of hand-holding, chanting and baring my soul in front of hundreds of people danced before me. But it was being hosted in the luxury 5-star Grove hotel, there would be massage and beautiful gardens, 3-course dinners and miles of countryside. And, anyway, didn't I want to take a good look at my life and make some changes to make it better? With the New Year in sight, the answer was yes.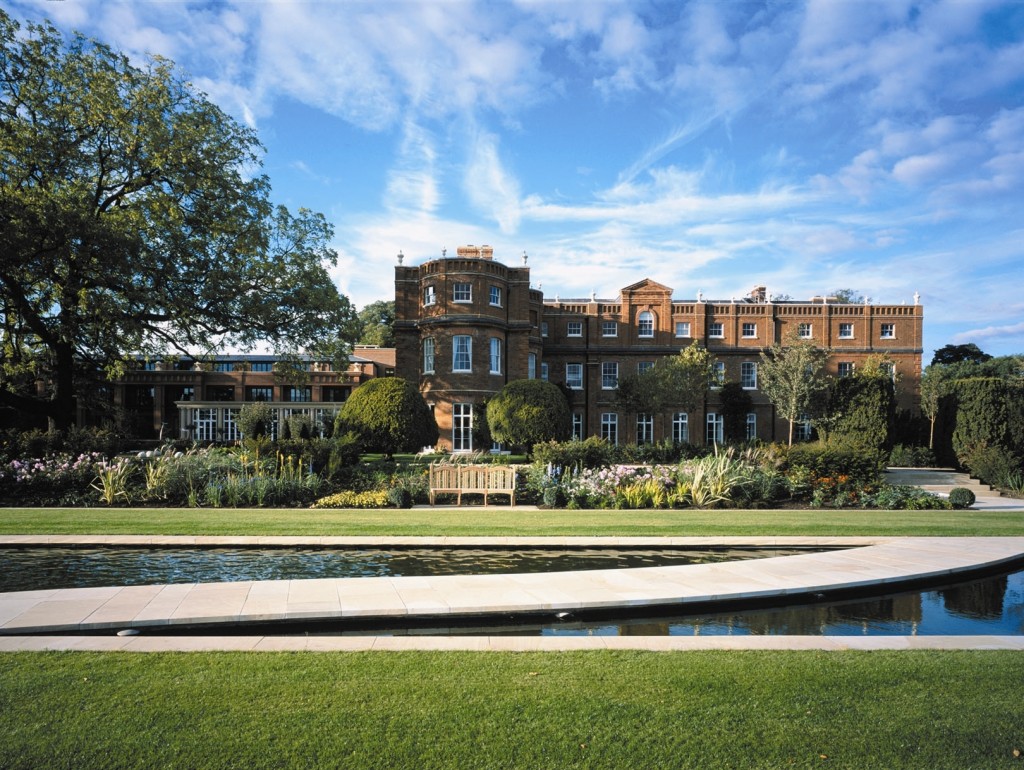 What's a Best Life retreat?
 
Nina Grunfeld, the life coach who leads the Best Life retreat, set up Life Clubs in 2004 and currently runs private and corporate workshops throughout the UK and abroad. She is the author of several books, including The Life Book. And I'm pleased to see she doesn't look like somebody who is ever likely to break into a chant. Instead she's pleasant, cheerful, practical and quietly inspirational; she looks like somebody I could be friends with.
 
The Best Life retreat takes place over two days, with two hour-and-a-half workshops and plenty of time in-between for reflection, relaxation and a chance to sample the loveliness of the Grove hotel. There are eight of us in the Best Life group and nothing we're asked to do is extremely challenging; tasks revolve around thinking, writing and talking in small groups.
I find it really refreshing to take some time to stand back and take a good look at my life, and hardly bat an eyelid when I find myself paired up with the person on my left, discussing my hopes and fears quite candidly. (Group work takes place in pairs or groups of three, don't worry, you won't be forced to 'reveal' yourself to the entire room.)
 
What I liked about the sessions were how normal they felt, nothing was forced and everything was very practical – I didn't feel I had to come up with any grand philosophies for my life. It was more about making small changes, creating some practical to-do lists rather than making giant leaps and tearing my soul apart on the table.
In fact it was a bit like a good conversation among friends – though with a lot more structure, over a longer period of time and without the hangover. The difference was the presence of Nina, who throughout the sessions provided a gentle guiding hand and helpful insights based on years of experience and – as I quickly picked up – a keen intuition.
 
Time for a bit of 'best life' pampering
 
And of course the gorgeous setting of the Grove hotel played its own part in helping me enjoy my first steps to a better life. After the first session we had dinner in the bistro-style setting of The Stables restaurant; set apart from the main hotel it has the air of a cosy club and is nicely secluded. And the next day I had a deep massage with Chris in the Sequoia Spa; as one of the group later comments 'I could feel the toxins literally flowing out of me during the treatment'.
 
It's the first time I've ever had a male masseuse and the stretching and deep tissue work is just what I need. An inspiration himself; a baker for 20 years (all that bread kneading was great training) and a keen amateur rugby player, he decided to retrain as a sports therapist, loved the massage part of the course and made it his profession. Afterwards, I head to the pool area – no, not to swim, but to continue to 'chillaxing' vibe.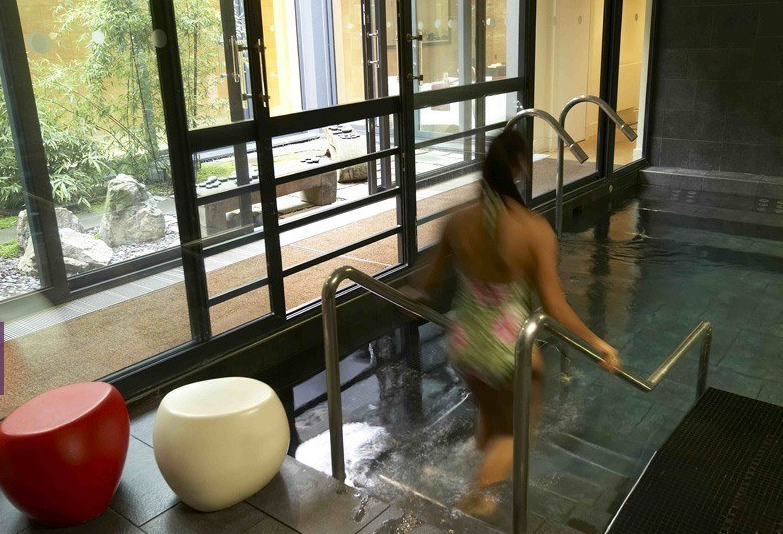 Returning to my room in the 16th century manor house building, I feel quite spoiled. The centuries-old feeling is preserved – corridors are hung with heavy velvet drapes and veiled lights lining the passageway give the effect of flickering oil lamps. So it's a real surprise to enter the ultra modern bedroom with uber stylish glass armchairs, a white metal love seat and a very contemporary take on a four poster bed. I love the design and the new-meets-old works very well in the high-ceilinged sash-windowed space.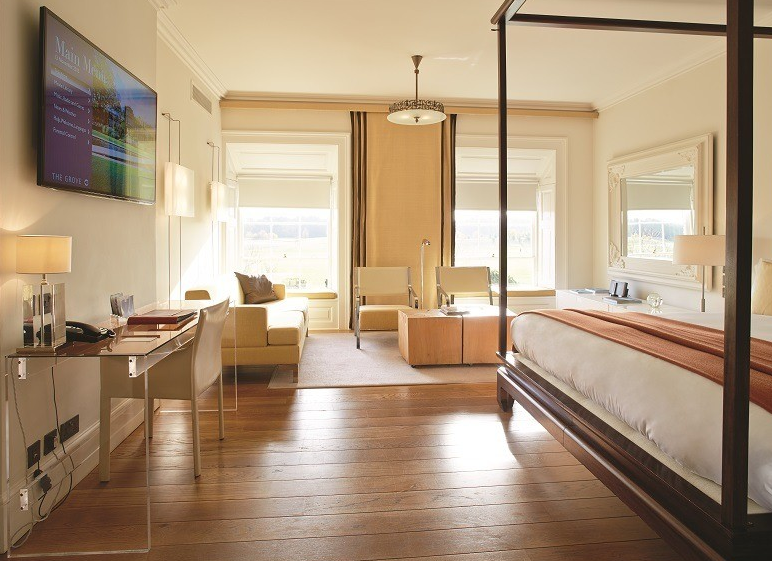 Back at the 'Best Life': the final session
 
Some very interesting things happen in our final session. One of the 'practical goals' I have set for myself is to take a course in Indian head massage. My partner for this exercise is a trained masseuse and gives me some useful guidelines. My next partner has listed some work contacts she wants to make as her practical goal. Turns out I have worked with some of the people on her list and point her in the right direction.
I'm not saying that everybody will end up sitting beside someobdy who can help them achieve their goals. But it does go to prove that talking to strangers can be very interesting and often more rewarding than you might have expected.
 
What happened next?
 
And how has my life changed since the retreat? Well I've just completed a one-day course in Indian head massage and have my first certificate!
 
For reservations at the hotel go to www.thegrove.co.uk or call 01923 294 288; The Grove, Chandler's Cross, Hertfordshire WD3 4TG